Our Mission
The Story of Better Light, Better Lives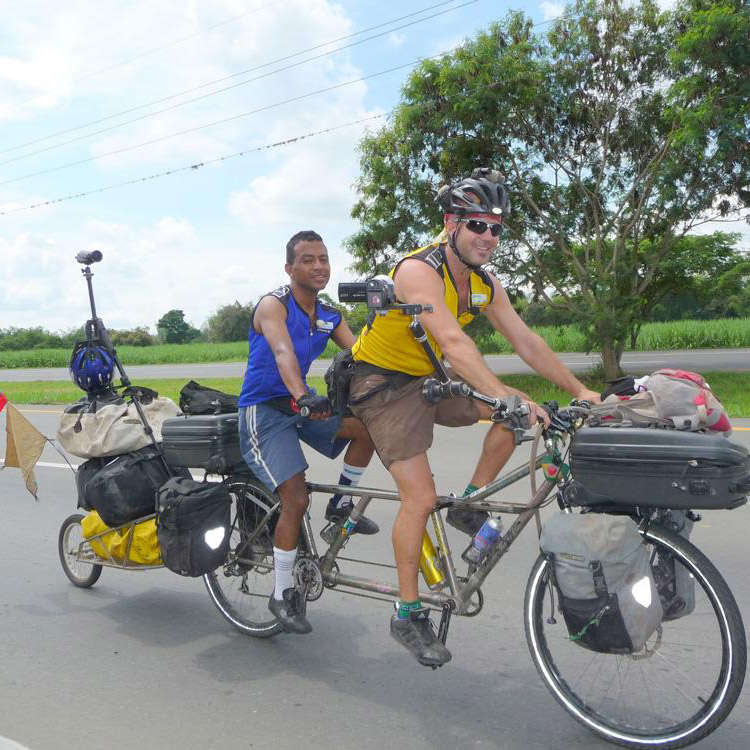 Our Story
The LuDela story began in Burkina Faso in West Africa where LuDela founder Jamie Bianchini was on a world tour by tandem bicycle. One night he checked into a rustic guesthouse where he was given a candle as his light source. Jamie accidentally fell asleep with the candle burning and woke up to a room filled with thick smoke from a candle fire. Luckily, he was able to put the fire out and nobody was hurt.
As he rode his bike onwards the next day the inspiration for the LuDela innovation came to him. He knew there had to be a safer and more enjoyable way to experience real flame candlelight. After four years of relentless research and development, LuDela launched Generation 1 of LuDela in Fall 2018 delivering the world's first remote control real-flame candle with multiple safety features.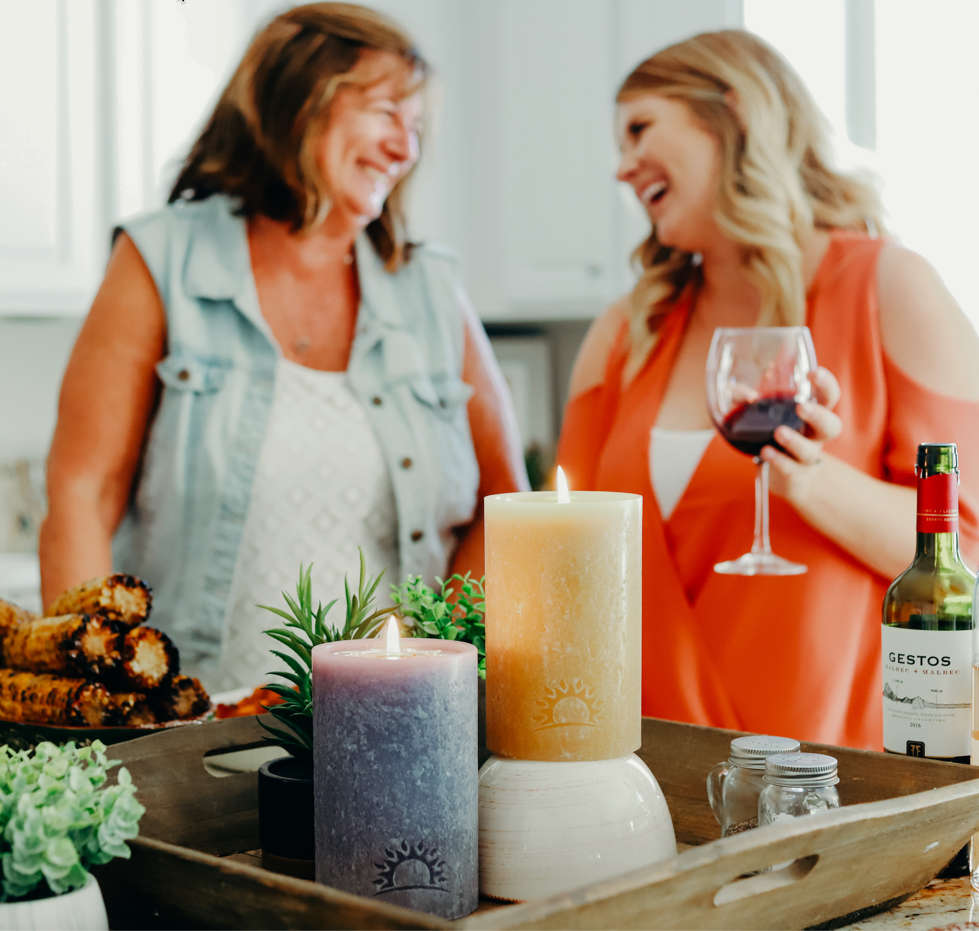 Better Light, Better Lives
At LuDela, we believe the right light makes everything better. Candlelight has been an adored source of natural ambient light for over 5,000 years. However, real flame candlelight has seen virtually zero innovation to address the many challenges candle lovers have had to deal with like wax mess, stuck wicks, dim flames, and a lack of true peace of mind while burning candles.


With LuDela's increased convenience, decor, and safety you can now make candlelight a daily ritual. LuDela delivers a truly better source of natural candlelight to our customers so you can enjoy a better life filled with deeper relaxation, romance, connection, and mindfulness that real flame candlelight facilitates.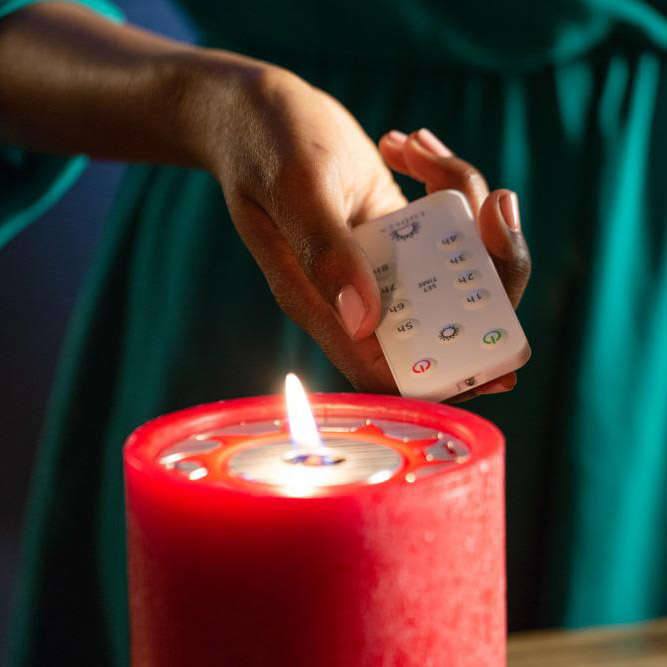 LuDela Technology
LuDela is like a light switch for natural real flame candlelight. Now you can create the perfect ambiance for any occasion with the touch of a button and extinguish all your candles instantly as well.

Relax and enjoy increased peace of mind with LuDela's advanced safety features. LuDela's Tilt-Extinguish extinguishes the flame on accidental falls, our Touch-Extingush (Gen2) extinguishes the flame when fingers get close to the flame. And our Timer Extinguish blows out your candles when you tell them to in case you forget.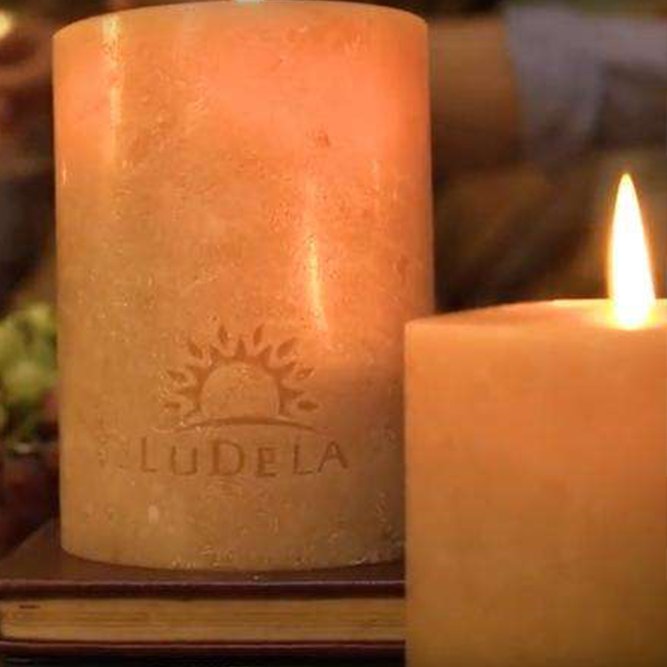 Candle Safety
LuDela's Perfect Pillar was inspired after founder Jamie Bianchini was caught in a candle fire. Your safety is a top priority and a core value for our company. Although we have enabled technology to create a safer candle experience, LuDela's Perfect Pillar is still a real flame candle that requires the same attention and good judgment as any traditional
candle.
Here's some tips to help increase safety and reduce fire danger:
Always keep your Perfect Pillar within sight when you have it burning. Extinguish when leaving a room or before going to sleep and look to be sure it went out.
Never burn your Perfect Pillar on or near anything that can catch fire. Keep them away from furniture, drapes, bedding, carpets, books, paper, flammable decorations, etc. Never use anything other than a LuDela SunScent Ring in the metal pan around the flame.
Keep your LuDela Pillars out of the reach of children and pets.
Be sure each LuDela Pillar or the candle holder it is on is placed on a stable
surface.
Keep the top of the oil cartridge free of oil at all times. Immediately wipe up any oil spills.
Always read and follow our use and safety instructions carefully.
Keep LuDela Pillars away from drafts, vents, ceiling fans and air currents. This will help prevent overheating of the pan around the flame. Drafts can also blow nearby lightweight items into the flame where they could catch fire.
Never touch or move a lit LuDela Pillar.
Extinguish and allow it to cool for at least 3 minutes before moving.
Be very careful if using candles during a power outage. Flashlights and other battery-powered lights are safer sources of light during a power failure.
Never use a LuDela Pillar as a night light.